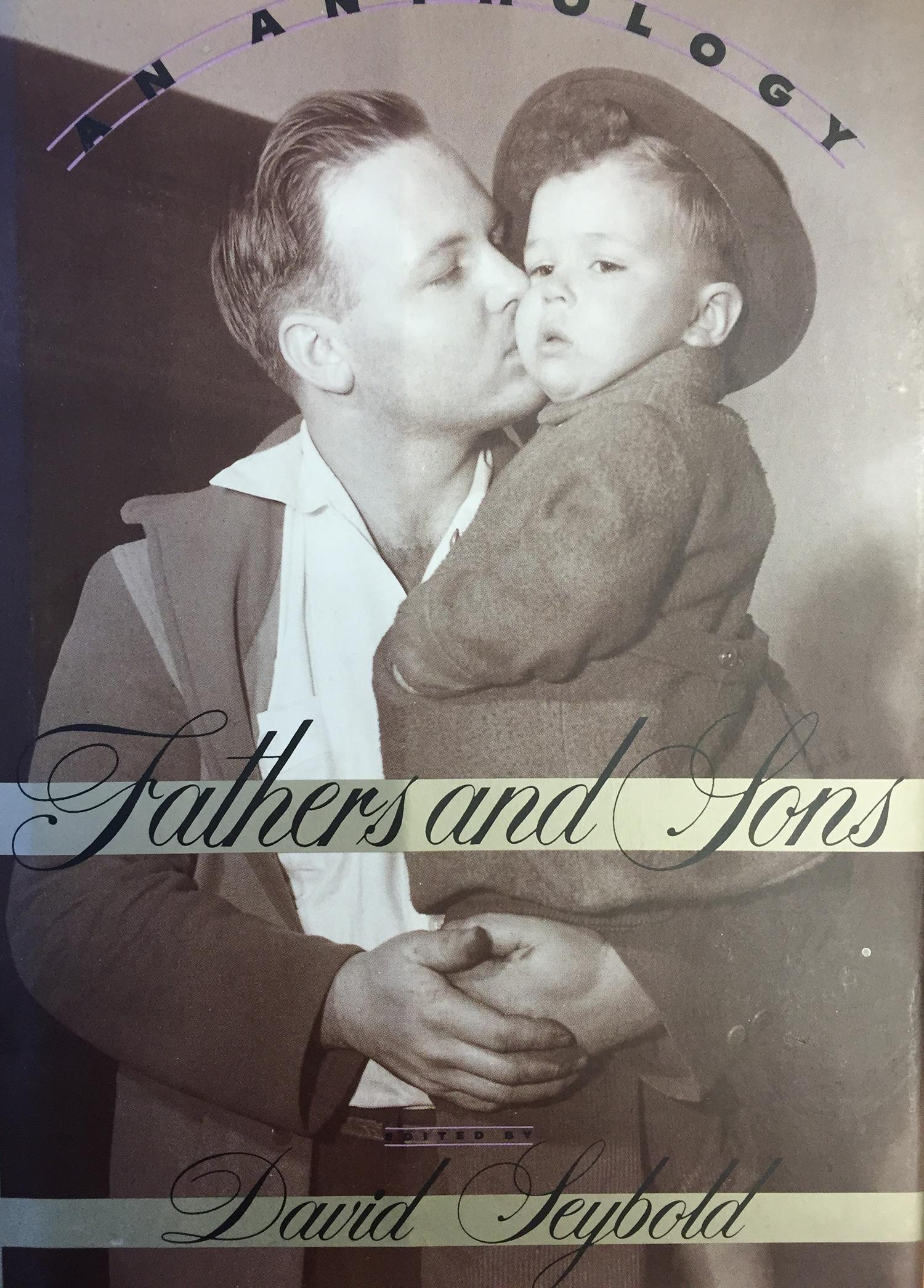 Fathers and Sons (Atlantic Monthly Press)
Short story collection edited by David Seybold
David Ewing Duncan, "The Raft"
David Seybold, editor of the anthologies Seasons of the Angler and Boats, once again brings together some of the best writers of our time in this collection of essays, poems, and stories that examine the mysterious yet eternal relationship between father and son. At turns nostalgic, cathartic, revealing, and wryly humorous, these pieces—coming from vastly different voices—become a poignant and deeply honest tribute to men in all their mortality, both as father and child.
Geologist and author Rick Bass writes about the habits of the Basses, men who live by the simple yet noble assertion "We were raised outdoors, and it's been a blessing of our life." Bass shows how his patriarchy has passed on the legacy of love of land, pride in honor, vision that's broad and generous. In "Why I'm Not a Banker," Robert F. Jones recalls that summer when he shed his adolescent belief that his father was perfect and godlike; watching him serve as a yes-man to his amoral banking boss, young Jones tastes the first bitter flavor of adulthood. In "The Raft" David Ewing Duncan's young protagonist runs away with a friend on an improvised raft that begins to sink in a storm, only to be saved by a father that proved in dramatic fashion his love his doubting son. Add to these the voices of twenty other talents, including Donald Hall, Joseph McElroy, and Charles Gaines, and Fathers and Sons becomes a collection that transcends categorization, as do all ties between fathers and sons.
Includes:
Charles Gaines, "Cooking the Rat"
Kent Nelson, "The Middle of Nowhere"
Stratis Haviaras, "Every Time I Spill Red Wine I Panic"
John N. Cole, "Contact"
Laton McCartney, "Buck Fever"
Donald Hall, "An Arc of Generations"
Nick Lyons, "Finding Father"
Wesley McNair, "After My Stepfather's Death"
David Ewing Duncan, "The Raft"
Kenneth Barrett, "Promises"
William Kittredge, "Three-Dollar Dogs"
Jeff Hull, "Rhythm"
David Seybold, "In the Company of Demons"
Dan Gerber, "Last Words"
Joseph McElroy, "Night Soul"
Donald Hall, "My Son My Executioner"
Verlyn Klinkenborg, "Notes for a Life Not My Own"
Russell Chatham, "The Fine, Big Country"
Sydney Lea, "The Buzzards"
Jim Fergus, "My Father's Son"
Robert F. Jones, "Why I'm Not a Banker"
Robert Olmstead, "Into the Cut"
William Hjortsberg, "Last Rites"
Rick Bass, "The Other Fort Worth Basses"
---
Boats (Atlantic Monthly Press)
An Anthology
By David Seybold
David Ewing Duncan, "A Decent Night's Sleep"
This diverse and captivating anthology presents twenty-seven stories, essays, and poems by some of today's most prominent authors, including Raymond Carver, Annie Dillard, E. Annie Proulx, Peter Matthiessen, Tim Cahill, David Ewing Duncan, Barbara Lloyd, Geoffrey Wolff, and Rick Bass.
From icebreakers on Lake Michigan to the twelve-meter yachts of America's Cup, Boats: An Anthology covers a wide geographical and emotional spectrum and will appeal equally to boating aficionados, lovers of contemporary literature, and anyone who has ever enjoyed an afternoon on the water.
Includes:
John N. Cole, "My Last Boat"
Geoffrey Wolff, "In a Fog"
E. Annie Proulx, "Collector"
John B. Putnam, "Voyage"
Peter Matthiessen, "The Making of an Adventure"
Louis D. Rubin, Jr., "The First Boat"
Goeffrey Norman, "A Good Working Boat"
Annie Dillard, "The Ship in a Bottle"
David Ewing Duncan, "A Decent Night's Sleep"
Tess Gallagher, "Boat Ride"
Allen Planz, "Riprap"
John Hersey, "The Captain"
Charles Gaines, "Lessons"
Robert F. Jones, "Worse Things Happen at Sea"
David Seybold, "Sea Change"
Rick Bass, "The Wait"
Barbara Lloyd, "Sailing at an Elbow's Length"
James Kilgo, "Taken by Storm"
Dan Gerber, "Seas of Sweet Water"
Raymond Carver, "My Boat"
Robert Silverberg, "Greenhouse Days on the High Seas"
Tim Cahill, "Layover"
Rip Torn, with J. T. Glisson, "Bull Gator"
Suzanne Kehde, "Loose Ends"
John Skow, "Rapidly Down the St. John"
Ron Rau, "For Sale: The Jäger"
Joseph McElroy, "Canoe Repair"